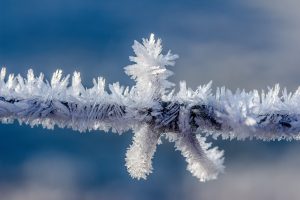 The brilliant rays of the unrelenting sun, the greenness, and the warmth are definitely more relaxing than the grey skies and the gold, rust colored leaves. For some people, seasonal change brings serious feelings of depression known as "Seasonal Affective Disorder", or "Winter Blues". As hard as it might seem, this form of depression can be managed by performing activities and going out more, which reduces stress, boosts the mood, and introduces new experiences.

It might seem that bad weather limits physical activity, but in fact, there are interesting sports that people can enjoy during winter, such as skiing, ice skating, or hiking. According to The Huffington Post, "Those who are just post-workout rate higher for mood, memory and energy, and lower for depression, tension and anxiety"(34).  Also, new experiences and challenges add life to this time of the year.  One of the major symptoms of seasonal depression is weight gain, which causes additional stress. Performing activities reduces weight gain, and helps people feel better.

Another way to boost one's mood in the cold days is going out with friends. "Often, the simple act of talking to someone face to face can be an enormous help to someone suffering from depression" (Melinda Smith, Suzanne Barston, and Jeanne Segal 50). Friends are a major support system, and meeting them will bring the person to feel relaxed. Planning a road trip or a cozy meeting with loved ones is indeed the best way to deal with the winter blues.

One should not take the symptoms of seasonal depression lightly, for those feelings might develop further issues. Instead, one should benefit from the season and make the best of it.

References

"How Does Exercise Reduce Stress?" (2013, May 21). The Huffington Post. 21 May. 2013, http://www.huffingtonpost.com/2013/05/21/exercise-reduces-stress-levels-anxiety-cortisol_n_3307325.html

Smith, M., Barston, S. & Segal, J. "How to Help Someone with Depression". HELPGUIDE.ORG. December. 2013, https://www.helpguide.org/articles/depression/helping-a-depressed-person.htm
Writing a depression essay can be quite depressive… Okay, weird puns aside, academic writing can indeed be complicated and stressful. Don't worry, because now you are not alone! First of all, check the sample depression essay provided above to get a better idea of how such papers should be written. We remind you, however, that you are not allowed to use the information provided here without proper acknowledgments, as it will be considered as a violation of the author's rights. And we believe you don't have to, since we have a lot of useful testimonials, writing advice and topic ideas in open access.