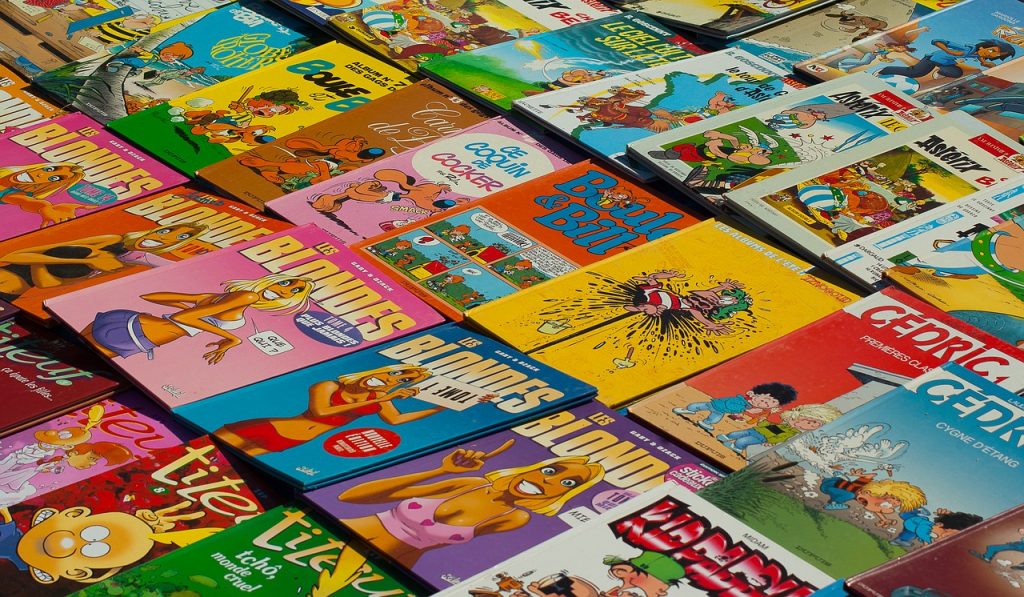 Photo by jackmac34 from Pixabay

Plenty of villain doctors in comic books – accidentally or not?

How do you think what connects villains from different comic books? Except theperpetual endeavors to rule everybody? Just a small word containing a deep significance – Doctor (Dr.). Why does this word appear so often? The answer is cleared up in the essay.

The title "Doctor" usually implies wit and intelligence. In the real world, it refers to scientists, academicians or physicians. It often happens that physical strength is nothing in comparison with a high level of intellect. Therefore, it is make a sense to create such a mentally strong rival to make the superhero's life a hell. A good example of frightfully clever villain is Dr. Octopus. Tony "G-Man" Guerrero (2011) in his "Off my mind: why are so many villains doctors?" says that Dr. Octopus "was awarded a scholarship, focused on science, worand became a nuclear physicist".  On Marvel Universe Wiki it is mentioned that Otto "was a brilliant and respected nuclear physicist, inventor, and lecturer".

Scientific and technological advance has caused many tragedies since the 20th century. "Mad" scientists created so many types of weapons for killing people. Due to this fact such an often usage of "Dr." can be also a reflection of the reality. One of the comic books fan Darkknight2149 (2011) writes: "Mad scientists are the morally ambiguous doctors that are more than okay with committing unspeakable acts in the name of science if they believe that the ends justify the means". It is not necessary to graduate colleges or universities to become a mad scientist. It is enough to have an interest for science and to develop your talent. Doctor Doom is a good example of such a mad scientist. He was expulsed from the Empire State University and used his knowledge to take control over Latveria.

In conclusion, no matter if the villains gained the education or not. The main thing is that the evil and clever enemy is a significant threat for superhero.

References

Darkknight2149 (2011, January 2). The top 10 villainous mad scientists in comic books. Retrieved from http://www.comicbookmovie.com/other/the-top-10-villainous-mad-scientists-in-comic-books-a121904.
Doctor Octopus (Otto Octavius). Retrieved March 27, 2016 from Marvel Universe Wiki http://marvel.com/universe/Doctor_Octopus_(Otto_Octavius).
Tony "G-Man" Guerrero. (2011, February 9). Off my mind: why are so many villains doctors? Retrieved from http://comicvine.gamespot.com/articles/off-my-mind-why-are-so-many-villains-doctors/1100-142804/.
Have you ever wondered why most villains in comic books are highly-educated? Does this imply that smart people are evil? Find out more in our essay about comics. Writing academic papers about superheroes and super-villains is fun, but no less difficult than writing about ordinary scientific topics. But don't worry, with our great samples and informative articles you will easily master any type of essay, yet essay about comics. It's a well-known fact that good examples make the learning process faster and easier. Enjoy our samples, and essay writing won't a be problem for you anymore.