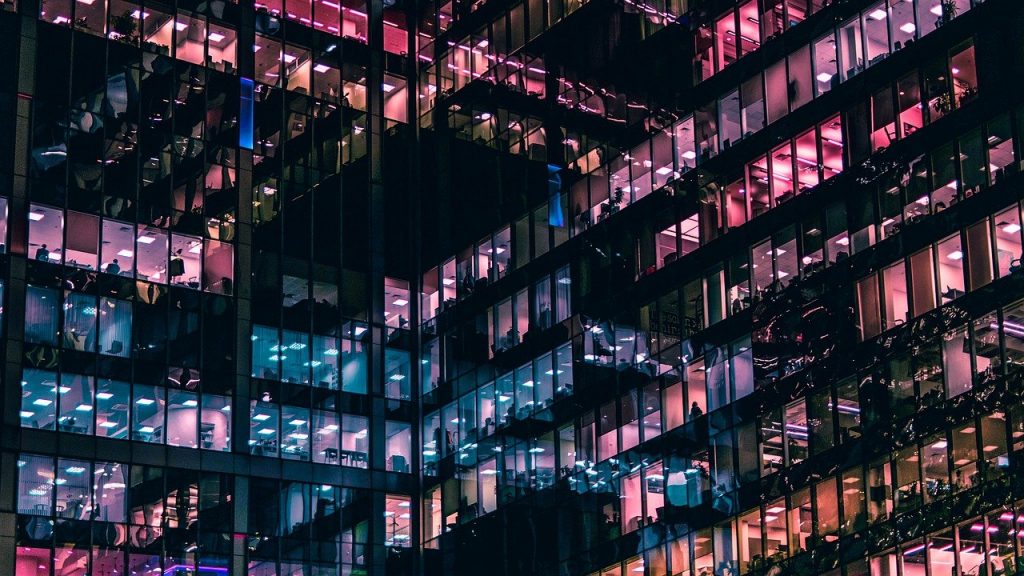 Photo by barbaracascao from Pixabay
Well, well, someone's got an essay about business! Grab your warm blanket and a pillow – we are going to have a good nap. Of course, that's a joke, but there's a grain of truth in every joke. And the truth is that writing about business patterns, goals, statistics and research can be extremely boring. We are here to help you and make the process less painful. Check out these pieces of advice, which, we hope, will help you to master any essay on business effortlessly.
What's the Problem?
Why is it so hard to write a fascinating business essay? There are several main reasons, and once you have identified them, you know what direction to move in order to improve your writing. They are as follows:
1) Too much data.
You are writing for human beings, not for super powerful computers, and humans are not very good at processing huge chunks of data fired at them like from a tennis ball machine. No doubt, your essay should be packed by useful information and insights you gained after doing the research, but serve it to your readers in small, easily comprehensible portions.
You may object by saying that your essay is aimed for a reader who is highly educated and well-versed in the field, such as your professor, and that is a correct and effective approach. Still, this doesn't mean that you have to pack as much data in every single sentence as you can. Explaining the universe in a nutshell is not your task today. We know that by packing your paper with facts, quotes and digits you want to show the depth and preciseness of your research. Take it from us, your professor will still notice it even (or more so) without the excessive facts.
2) Digits, digits, digits!
If you are not a mad math geek, you hardly find texts which are comprised mostly of digits and formulas very entertaining. We can bet that you have encountered essays or business books where most of the text looked like this:
47.8% of the questioned 2000 participants believe that the mobile phone market will reduce to 30% from 2016 to 2020, while another 20% consider that it will rise by 60% with new brands emerging, so investment in the field will be profitable.
And this is not the most overloaded text you can find – better examples are out there on the Internet and on the bookshelves in the "Business Literature" section. Don't be the person who creates such indigestible business essays. Of course, factual evidence, polls and questionnaires are important to back up your thesis, but remember to be moderate while using them, or else your readers will easily get lost in the flood of digits.
3) "In a galaxy far, far away…"
All academic papers can be a little bit detached from reality, and business essays especially suffer from this problem. It's a paradox. From one side, business is a very practical field of studies – you learn how to set up an enterprise, find customers and earn money. On the other side, in most research papers it appears as a highly theoretical field, and students wonder how they will be able to apply all these theoretical concepts to real life. This can be quite demotivating, as students think, "Why should I spend time on this business ethics essay, if I can get a part-time job and learn about ethics in practice? Wouldn't that be more useful?"
For sure, you have a point, but writing essays is still useful and important work to do. The more knowledge you have about a certain area, the better basis you will have to instill practical skills. It's like planting a seed into fertile soil.
You Know What to Do Next
Now that you know the most frequent problems which occur when you work on your business essay, you have to start writing. Unfortunately, no one has invented a writing guide that you will have to read once, go to bed, and in the morning find a complete A+ essay you've created in a genius state of slumber. Technologies haven't reached that far, and you still have to write the paper on your own.
We bet that you have learned the following pieces of advice almost by heart, but still remember to:
1) Write an outline.
It will help keep your paper and your thoughts organized and concise. And you won't forget to include important facts and that brilliant quote in your final draft.
2) Dedicate your effort to the introduction.
Everybody knows that the introduction is your chance to earn the reader's attention, but still students don't seem to pay significant attention to it. Remember that you want your professor to read to the end not because he or she doesn't have choice, but because your paper is interesting.
3) Add supporting and opposing arguments.
Show that you are a real scientist, and not afraid of opinions and theories which go against your thesis. Openly admitting that your opinion is not perfect and has room for improvement is a useful thing to do in any situation, not only in academics. But in an academic situation, it will earn you extra points. 🙂
4) Don't add anything new in the conclusion.
It's hard to find out the reason, but students love starting a new essay in the conclusion. They list new arguments, add new factual information and research results, and so on. Don't do that! All you have to do in the conclusion is to repeat your thesis, list the main arguments for your thesis (previously mentioned in the main part of your paper, not new!) and finish with some suggestions where your readers can find more information about the topic.
Implement your newly gained knowledge and let us know if you have any questions or suggestions on the writing tips and tricks in the comment section below.