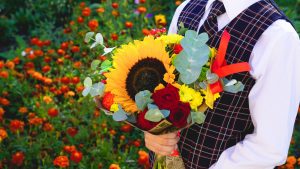 Is It Important to Have School Uniforms?

The importance of school uniforms is considerably exaggerated. Presented below arguments demonstrate that, despite of widely spread beliefs, school uniform is often not an assured solution.

First of all, there is a lack of research findings indicating that the uniforms have a positive effect on behavioral and academic outcomes. (Lumsden, 2011) Contrarily, the scientific evidence from different years and settings states that uniforms do not reduce behavioral problems or improve attendance. Likewise, it is not found that students who wear uniforms have improved academic achievements. (Brunsma and Rockquemore, 1998; Gentile and Imberman, 2009)

Furthermore, uniforms are not the only strategy to encourage students to wear appropriate clothing. For example, schools can introduce certain well-justified elements of a dress-code such as no clothing with offensive words. (Lumsden, 2011) Besides, there are a lot of other clothing options that are both appropriate and do not violate the right of self-expression, including casual and casual smart.

On top of such factors, even if the fact that school uniforms are important is unanimously publically recognized and scientifically proven, it is still rather challenging to implement such uniforms in public schools. As multiple examples show, students, regardless of their school performance levels, as well as their parents often do not comply with such compulsory standards. (DaCosta, 2006)

To put it briefly, the statement that school uniforms are important cannot be supported at this point of research. As it can be seen, uniforms are hard to implement, there is not enough support of their effectiveness and it is not the only strategy to encourage students to wear appropriate clothing to school. Therefore, implementation of mandatory school uniforms has to be reconsidered.

References

Brunsma, D. L., & Rockquemore, K. A. (1998). Effects of student uniforms on attendance, behavior problems, substance use, and academic achievement. The Journal of Educational Research, 92(1), 53-62. Retrieved from https://faculty.unlv.edu/sloe/Courses/EPY%20702/Class%20Exercises/Lecture%201%20Materials/Articles/Brunsm

DaCosta, K. (2006). Dress code blues: An exploration of urban students' reactions to a public high school uniform policy. The Journal of Negro Education, 49-59. Retrieved from http://www.jstor.org/stable/40026503?seq=1#page_scan_tab_contents

Gentile, E., & Imberman, S. A. (2009). Dressed for success: Do school uniforms improve student behavior, attendance, and achievement? (No 2009-03, Working Papers, University of Houston). Retrieved from http://www.uh.edu/econpapers/RePEc/hou/wpaper/2009-03.pdf

Lumsden, L. S. (2001). Uniforms and dress-code policies. ERIC Clearinghouse on Educational Management Eugene OR, 148. Retrieved from https://scholarsbank.uoregon.edu/xmlui/bitstream/handle/1794/3371/digest148.pdf?sequence=1
Writing about educational process can be a difficult task, especially if you are still in the process of achieving your degree. Students tend to become emotional when they are writing on academic matters, which is prohibited in college setting. Don't worry, we know how to help. First of all, check the school uniform essay above to see how such papers should be written. Secondly, you can find useful information about essay writing at our blog. We remind you that you can not use provided school uniform essay without proper acknowledgments since it will be considered as a violation of the author's rights. Plus, you can use it as a testimonial!