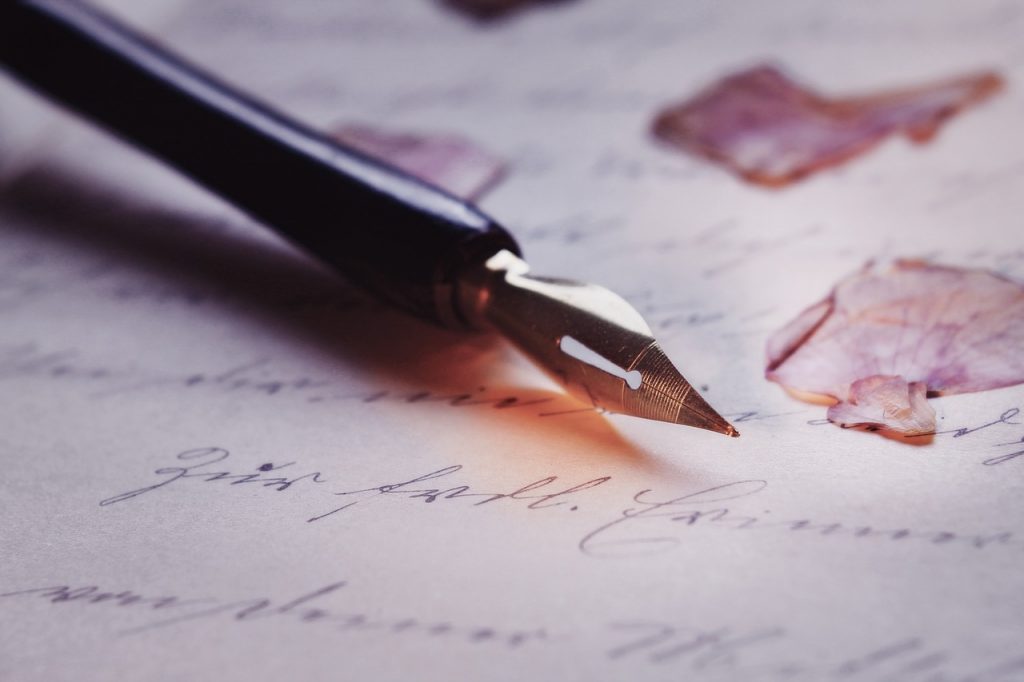 Photo by SamuelFrancisJohnson from Pixabay
We understand you probably know that revising is important. But more importantly, what is revision in writing and what do you need to know to make your paper perfect or nearly perfect? Let's have a closer look at the three main aspects of an academic paper, as well as the most common mistakes that students make and how to avoid them.
What Is Revising in Writing?
There are three main aspects of your academic paper you need to keep in mind while editing and revising it – content and structure, facts, and grammar. Let's have a closer look at each of them with examples and explanations.
Part One: Content and Structure
First of all, we want you to take a look at these two pictures of the same sample essay. What differences can you spot from first sight?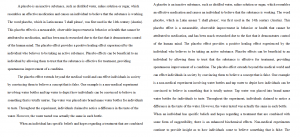 Mistake #1: no paragraphs.
Paragraphs are there not because your professor thought at one point: "Well, let's make essay writing even harder and force students to format their papers!" As you can see from the screenshot above, they make the text easier to comprehend and pleasant to look at. It's structured and divided, and not just a lump of words piled together with no divisions and logical emphasis.
Mistake #2: too long paragraphs.
When you are "on the go," and smart ideas just keep popping up to your head, you sometimes forget how to stop. Make sure that you are not creating too long sentences, like Russian writer Leo Tolstoy, who was famous for writing sentences that started on one page and ended on the other. Also watch out for too long paragraphs – a perfect one ranges from 60 to 100 words, which is between five and eight lines.
Mistake #3: new information at the conclusion part.
Another common mistake that is not featured on the screenshot is adding new information or arguments at the conclusion of your paper. Students either feel that they need more arguments to prove their thesis, or they don't meet the volume requirements, or both, but a lot of them start writing a new essay when they are supposed to finish it.

There's an easy formula to write a killer conclusion – restate your thesis, say why it's important and mention your major arguments (this means you need to have no more than three) in your conclusion, and that's it. You'll see – being brief and to the point will do wonders to your final grade.
Part Two: Factual Information
Now that you know what is revision in writing concerning the structure of your paper, let's move one to the facts and information. When you are writing an essay or a research paper, you are supposed to be as scientific as possible. But what does this mean, apart from adding a bibliography and oddly sounding language constructions? First of all, this means being accurate with the information and avoiding the following mistakes:
Mistake #1: presenting opinions as facts.
The opinion that violent computer games contribute to increasing violent crime rates among young offenders, however popular, was not backed-up by substantial research data. It's okay to adhere to a certain point of view in your everyday life, but when it comes to academic papers, you have to offer research data to prove your point of view. And don't forget to list opposing views as the counterarguments!

Mistake #2: relying on everyday facts without checking them.
We bet you've heard that humans use only 10% of their brain capacity, and we could be superheroes if we increased that to 100%. Well, that is not true – we actually do use 100% of our brains, or else 90% of the volume is useless and it would have disappeared during the evolutionary process.
Check out the example below. Not only does it not have a reference to a credible scientific source to back-up the statement, but it's also based on a completely false assumption.

Mistake #3: mixing up facts and names.
Can you indicate what is wrong with this sentence from first glance, apart from a trivial introduction of the quote?

Okay, as you've already guessed, the mistake has something to do with facts and dates, hence the name of the paragraph. This quote, which mainly became famous due to the Internet, was said by Evelyn Hall, an English writer and the creator of Voltaire's biography. If you have doubts about something in your paper, it's better to check twice.
Part Three: Grammar
Now you know what is revising in writing when it comes to content and information in your paper. Here is good news: the grammar part is the easiest. All you have to do is to be attentive enough to spot tiny typos and grammatical mistakes. Here are our top three mistakes with examples you need to keep your eye on while editing:
1) Run-on sentences.

A comma is missing before the coordinating conjunction. Here's a quick editing tip: if the two clauses can be independent sentences on their own, you should insert a comma in-between.
2) Dangling modifiers.

The author is trying to say that the sales were declining, but due to a misplaced modifier it sounds like Bob is the one who was "declining."
3) Incorrect personal pronouns.

The mistake here is that a brand or an entity should be referred to as "it," not "they."
Editing With EssaySeek
Don't worry, you are not alone in your struggle! If you still have no idea of what is revising in writing process, you can always ask the EssaySeek editors to help you. Just fill in a short order form, upload your paper and choose the editor you like the most to work with you. Understanding what is revising in writing process can take a long time, and it's okay if you don't get it from the very first attempt.
While you are exploring the secrets of the art of editing, our experienced academic writers will make sure that your paper is in the perfect shape before the due date. EssaySeek will make learning fun again!