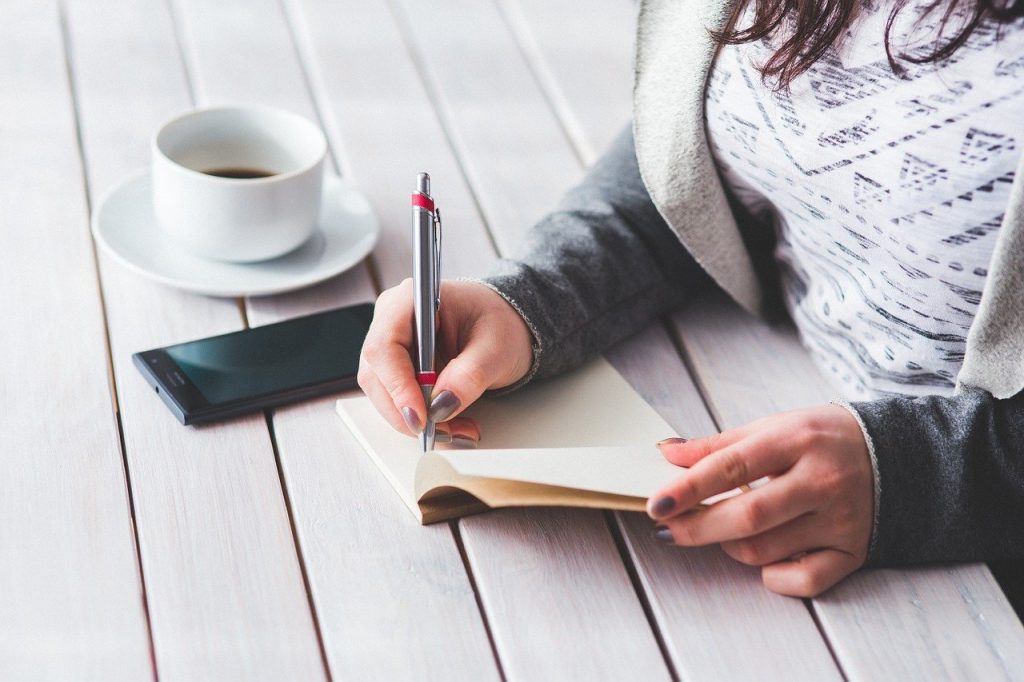 Photo by kaboompics from Pixabay
As if writing an essay or a research paper wasn't grueling enough, professors have invented another, more sophisticated form of torture – reviewing your paper. Most students hate revising their papers unless they enjoy keeping things in perfect order and their room is cleaner than a scientific lab. We guess that you don't belong to this type, or why else would you be reading this article? Today we are going to show you that every student can benefit from an experienced essay corrector, and why it's often better to ask for help than trying to do everything on your own.
Most Common Mistakes in Essay Writing
1. Awry paper structure.
Two most common mistakes students make regarding the structure of a paper and its parts are the following:
new information or additional arguments in the conclusion part
body paragraphs start with something other than arguments #1, #2 and #3
Take a look at these two text extracts:


The quote with a reference in example #2 is a good thing: however, it should be after the argument #1 is stated, not before it. If you are still feeling uncertain about the structure of the essay and all the numerous rules you have to follow, our essay corrector will gladly help you deal with this problem.
2. Too much passive voice.
The name of the mistake speaks for itself – while trying to sound as academic as possible, many students overload their papers with passive constructions. It is true that impersonal sentences are often used in formal writing, but when your text is overloaded with them, it becomes hard to comprehend. Take a look at this exaggerated example of a diary entry:

3. Incomplete sentences and misplaced modifiers.
These mistakes often happen when you are writing in a hurry or have just caught the wave of inspiration, and your fingers aren't fast enough to follow the constant stream of your awesome thoughts. Let's have a look at two two most common mistakes in this category. They are as follows:
dangling modifiers
incomplete comparative sentences
Can you spot what's wrong with the two sample sentences below? Well, we just gave you the answer, but still – a visual example helps to remember better and longer. Put them into your final checklist and make sure that you look for such sentences during an essay correction process.

This sample extract also serves as an example of an odd usage of passive voice, mentioned in the point #2.
Always remember to add the object you are comparing your subject to, or else your sentence will be left incomplete.
4. Problems with vocabulary.
These mistakes are probably the hardest to detect. You can't change the amount of words in your active vocabulary overnight, and so you can't wake up the next morning and find out everything that is wrong with your essay. It's like an unhealthy sitting posture – though it's bad for your health, you are so used to it that you don't even notice. Moreover, the right posture seems weird and unnatural at first. Here are the most common vocabulary mistakes you should look for during the essay correction process:
misuse of frequently confused words
too lengthy or complicated constructions instead of short and concise ones
5. Personal pronouns.
This belongs to the vocabulary category, but the mistake is so widespread we decided to put it into a separate category for additional emphasis. Once in a while every student googles "can I use personal pronouns in my essay?" Well, here's the answer to your questions with some examples (again with some exaggeration for clarity):

You would be surprised to see such a sentence in a research paper, wouldn't you? You are allowed to use personal pronouns such as I and you only in an admission or reflection essay, where you are supposed to describe your personal experiences. Though the trend is slowly changing, most educational institutions still demand the use of formal pronouns, such as we and they, or avoid them at all and use scientists' names instead.
Another common mistake in this category we'd like to cover is referring to a business, brand or entity as "they." Though the logic of calling a group of people as "they" is quite firm and unbeatable, the rules suggest that any company or other entity should be referred to as "it."
Why Choose Essay Correction With EssaySeek
If you are terrified even by the thought of essay correction now, we are here to deliver good news: you shouldn't be because you have a team of passionate and experienced editors to turn to in case you need help.
How can you hire an essay corrector at EssaySeek? It's easy and fast! Just follow these simple steps:
fill in the short order form
upload your paper
choose an editor
receive your edited work
Once you place your order, our authors start bidding for it suggesting their prices. Before you choose an editor, you can check his or her profile and testimonials by previous customers, as well as an average rating of the works completed. You can also ask all kinds of questions via live chat if you need some more information to make a choice.
While the author is working on your paper, you can also keep in touch with him or her via instant live chat. This method has proven to be the most effective method of author-client communication. If you are having trouble with the website functions, your personal page, payments or anything of this nature, feel free to contact our support team. Once the editor has completed the work, you will be asked to assess the quality of the job done and leave additional feedback, if you want to.
We know that studying at college can be a challenging and exhausting task, and we strive to help students all over the world make this period of their lives easy and enjoyable.